Adopted for Family Weekend
Last weekend, I went home to spend fall break with my family. This weekend was Vanderbilt Family Weekend, and because I have three exams this week and I just saw my family, they decided to forego parents weekend this year. I do love when my parents visit me here at school, but this year it just wasn't going to work out. I hope that you aren't feeling sorry for me, though. This weekend I was adopted by my friends' families.
On Friday night, my room mate and I went to the airport to pick up her parents and then we went to dinner at Pharmacy Burger Parlor, which is one of my favorite spots in East Nashville. It was so sweet of my room mate to include me. It's funny how I have really only met her family three or four times, but I feel right at home with them. It was just so great to have a dinner with a family on Friday night.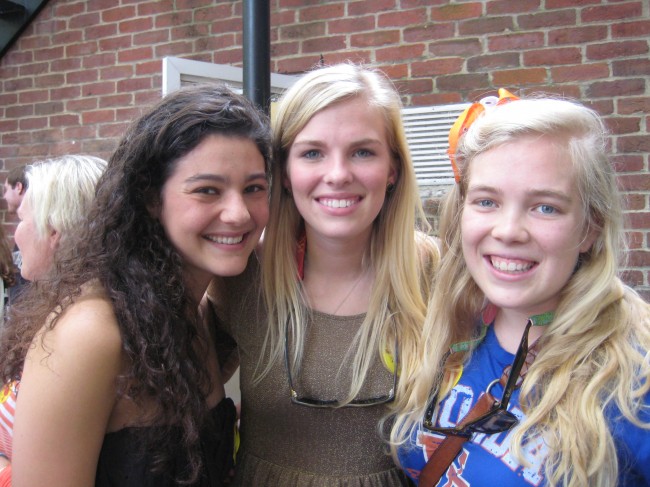 On Saturday, I spent the day with my other great friend's family. We went to brunch at Pancake Pantry, which is a Nashville staple. My friend's dad had never been, so we just HAD TO take him. It was delicious, and again so nice to spend the morning with a family. I also love learning about my friends' lives before Vanderbilt. Every once in a while, I am told an embarrassing story or learn of a defining experience.
After brunch, we came back and tailgated for the game. My friend's parents actually bought me a ticket for the game. I got to upgrade from my free ticket in the student section to seats on the 50-yard line behind the Commodore bench! I felt like the luckiest girl in the world. Vanderbilt ended up losing to the Florida Gators, but they put up a good fight and the stadium was electric the entire time.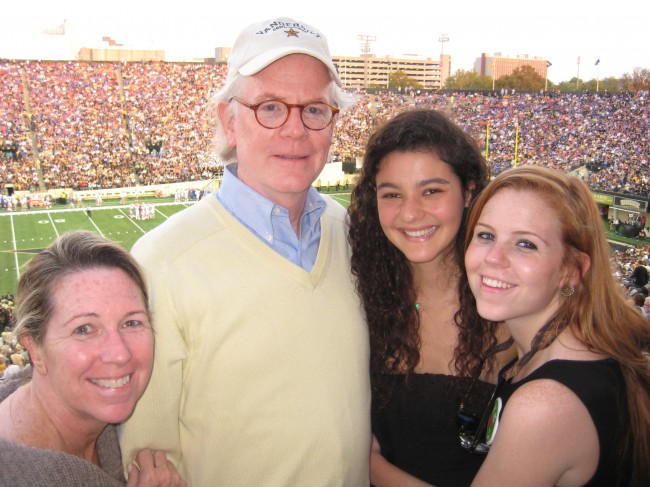 On Sunday, I spent the day studying for my three exams this week (Wish me luck!). It was a great ending to a great weekend. My parents are already planning their next visit to Vandy. They feel unnecessarily guilty for skipping parents weekend. I do wish that they could have been here, but I would so much rather give them my undivided attention. Plus, two weekends of family is better than one!