Spotlight and VPB Palooza
My first Friday night back at school was full of school-sponsored activities. First, my friend and I went to Hillel for the Welcome Back Shabbat Dinner. Then, we went to Spotlight, where we met up with the rest of our friends. The night ended with VPB Palooza.The Welcome Back Shabbat at Hillel was great. The Jewish community is growing exponentially, and it was great to meet all of the new first-years, while reconnecting with all of my old friends. One of my new school year goals is to attend more events at Hillel. At home, my community is pre-dominantly Jewish, and although I love my new Vanderbilt community, it is always nice to have a taste of home.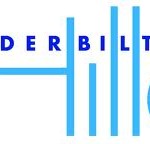 After dinner, I met up with the rest of my friends at Spotlight: A Vanderbilt Performing Arts Showcase. This huge talent show is the first opportunity that the new class has to get a taste of what our performance groups have to offer. Every year, the show gets better, and even more exciting was actually knowing some of the performers! I had a great time, although I did leave slightly depressed when I realized how un-talented I am.
The last stop on my mini-Vandy tour was VPB Palooza. As a member of Vanderbilt Programming Board, I was able to convince all of my friends to join me for free Loveless Cafe, Line Dancing, a pep rally with Coach Franklin, and a concert featuring Steve Moakler and Ben Rector. (OK, maybe my friends joined me because it was awesome, not necessarily because of my position). It was such a great night, I even have some pictures to prove it! All in all, I have had a great first week back!