Project Redecoration
You might be wondering what I've been doing with my time when not teaching SAT prep or reading. Well, this summer my parents decided to take on the project of redecorating our house. What started with just painting the living room and getting rid of our old couch soon turned into including the kitchen, hallway, and my room–aka, pretty much the entirety of our condo.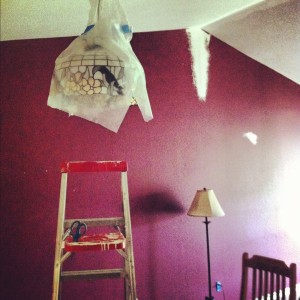 This has brought about many fun moments this summer such as cleaning out the entirety of my room, having a giant yard sale, moving one couch down two flights of stairs and another up it, and living amid boxes and the smell of fresh paint for a while. Thankfully, I'm no stranger to packing and unpacking so my experience moving things up and down four flights of stairs in Currey was put to good use! I also got to go to Ikea (if only there was one in Nashville), an awesome store on the other coast of Florida with tons of furniture made for smaller spaces at super affordable prices. Plus, they have a café where my mom and I ate some delicious Swedish meatballs to fuel our day-long shopping event there.
I'm pleased to say that my room is looking good and is almost finished (just in time for me to move out and head back to Vandy). Stay tuned for some pictures of the final product!