I love summer.
The title says it all. My summer break has been much too good to me. While there is a small void in my life without my Vandy friends, being back home has been filled with wonderful memories!
It's been about a month since my last post, so let's play some catch up for a bit! I've still been working quite a bit at MacAuthority, and I still love it! The people I work with are amazing and it's actually fun coming into work each day. As of 2 weeks ago, I turned in my Trainee badge and became a full-fledged Apple Specialist! I'm pretty excited to be able to continue at the West End location when school starts back up.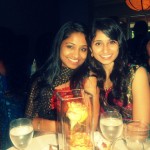 Other than work, I've had a great time meeting up with a few of my friends from high school as well as many of my other friends from home. Lunch dates, spontaneous movie dates, impromptu volleyball games, froyo outings, bonding time with the family–my summer has been full of doing some of my favorite things with some of my favorite people.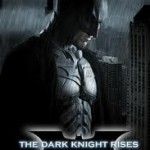 (Obviously included in that "movie" list was seeing "The Dark Knight Rises" on Friday night. Obviously it was very awesome.)
What more could I possibly ask for?
Amidst all the summer fun, it's crazy to think that my third year at Vandy is quickly coming around the corner. I decided to change my minor and pursue a Neuroscience minor, which required me to play around with my schedule a bit during Open Enrollment (which began last week!) I'm still currently on the wait-list for two MHS classes, but I'm really hoping I can get into them! Fingers are crossed.
Only about a month left of my summer break. AH! I'm excited to see what these next few weeks will bring :) Stay tuned!