Summer days :)
Well, I'm a month and a half into my summer break, and I've done quite a bit in that time frame! I went to Chicago for a cousin's wedding/family reunion, got an awesome job, and officially completed two decades of living! Of course there are Skype dates with some of my favorites from Vandy sprinkled in there, as well as lots of sleeping in–just as summer break should be!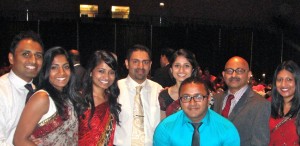 Family vacations are on my list of "Top 10 favorite things to do" and the trip we took at the end of May reiterated that all the more.
I trekked up North along with 7 other family members to welcome a new addition to the family! It was so wonderful to be reunited with so many cousins, aunts, and uncles from different parts of the country after so long!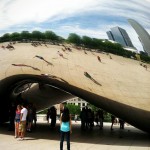 We were also sure to soak in as much of the city as possible, so before we headed home, we checked out the famous "Bean" at Millennium Park! It was a beautiful day in Downtown Chicago and an absolutely perfect way to end our visit.
Also, just like every other college student, I came home looking for a summer job. I got that PLUS a job when I get back to Vandy when I applied to be a "Mac Solutions Specialist" at MacAuthority at Hamilton Place! It was actually the only application I sent in! I got a call for an interview the following day and was offered the job on the spot with the request that I work at the store on West End during the school year as well (which I obviously accepted). It's conveniently located right next to our bookstore and is the Authorized Campus Apple Store! And with that, I began my training, became a certified "Apple Product Professional" and joined a vibrant team filled with people I love working with every day. I really enjoy learning about Apple products more and more and interacting with really neat customers. This is a topic you'll be reading about later, so brace yourself. Yay Apples :)
And on top of all of this, my 20th birthday was this past Monday! Woah. 20 years. I'm also finding more time to run, spend time with friends here at home, and unwind a bit. Like I said, my summer is off to a really great start. Wouldn't want it any other way!!