My First Week Volunteering at the Auschwitz-Birkenau State Museum
Now that I gave you some really cool, fun aspect from my time in Poland, thus far, it's time to talk about why I am really here. My volunteer position at Auschwitz.
Last Sunday, my aunt and uncle drove me from the Wrocław area to Oświęcim, which is better known as the site of the concentration and death camp, Auschwitz. I learned that I was to live on the grounds on the camp (or really, neighboring the grounds of the previous camp). Where am I living?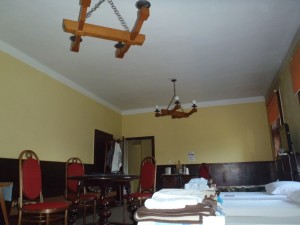 The Komendantur. The house where the kommandants lived after their day's "work" with the prisoners. Also, the neighboring building to Hoess's house, who was the supervisor of the entire camp.
I'll be honest. Sitting alone in the room, the first day, in complete silence. Well, it was very creepy. Sent a chill up my spine, because here I am, sitting in the room where the kommandants would come back and maybe play a game of cards and drink some vodka or beer while just next door (literally) lived the people suffering through the camp.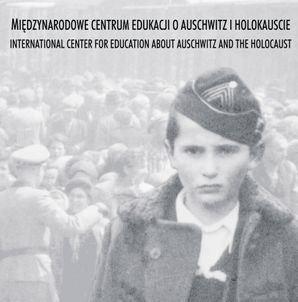 Speaking of just next door, that is also where I work. Block 12. The International Center for Education about Auschwitz and the Holocaust is currently located in Block 12, and yes, the interior is refurbished to look like normal office space and it has lecture halls. Surprise, surprise! You can come visit the has-been camp like normal, but you can also take part in lectures, workshops, conferences, and learn more about Auschwitz, the Holocaust, genocides, and basically anything related. That is something few people know, including myself before I volunteered to work here!
As my future plans include becoming a professor in the Holocaust and Genocide studies, let's just say this volunteer position hit the nail on the head. I am learning how they create their programs for groups that visit, I have access to new reading materials, and I can visit any of the blocks or archive whenever I want. It is quite a privilege, and honestly, I can feel how this is going to shape me in ways I could not expect. Again, I will emphasize: talk to your professors. They will learn who you are, and in that regard, they will be able to guide you to the best possible opportunities you can imagine for your field.