Not going home, yet! Hoorah, a job!
Well, here I am, in my room, and I have an exciting week ahead of me on campus, despite that classes and exams are done.
I just finished my last exam today, and well, if you ever want to stay on campus for a longer time, find a job. Seriously! It's great fun to just lounge about in your room and spend all your time with your friends (particularly if you are in a Mayfield, where you are surrounded by your friends). After tomorrow (the last day of exams), we will likely just goof around all day and spend time with each other. That is the moment I am super excited for. However, to do that, it's advisable that you give your parents a good excuse, aka, a job.
For example, you can apply to work at Barnes & Noble as an additional employee during this wonderfully busy time called: book buy back. They usually hire on extra hands to handle the extra business they face through the end of each semester. If you want to come onto campus early, you might also check if they hire for the busy book buying season as well!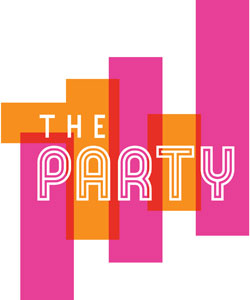 However, I am helping out by setting up for The Party! It's a huge party (well… that's a given) for the graduating seniors! It happens a few days before commencement, and ya see, they love finding students to help out for these big events (such as in the fall, they ask for help with alumni weekend). Really, scope out your end of the year options, because they are all around. It provides you some time to relax and enjoy Vandy without going to classes or taking exams, but more importantly, if your friends plan on staying on campus for a long time, then you can take advantage of that time and spend it together!