Guest Blog: International Student, Binh Thai
If I Could Re–live One Moment in my Life
I screamed. I danced. I rushed out downstairs immediately to hug my Dad. I called my Mom at work to request chicken soup for dinner as a small present. I texted my friends about an upcoming small party in our favorite local restaurant…And I screamed again. I still remember the day when I got my admission letter via email from Vanderbilt: March 23, 2011. Just incredible…
April was coming. The news from Vanderbilt did not fail to distract me from sorrow of leaving one of the most important pieces of the puzzle of my life, Hanoi-Amsterdam High School. "I gotta know more about the school," I said to myself. As the university was too far for a trip to the United States, a virtual tour was probably the best way to know if Vanderbilt was the place for me to spend the next four years. I could not help being excited to see beautiful photos of the Southern scene which encouraged me to search everything about the school, such as academics and life outside class. Then I got a lovely email from a Global Ambassador from Israel offering to answer any questions I may have. My heart at that time seemed to set for the school in Nashville. The only problem at that time was that I wanted to major in engineering, but my Dad wanted me to study social science. Luckily, Vanderbilt does support an interdisciplinary education, so regardless of majors, I knew my education would not fail both of our expectations.
For a lot of people I know, Vanderbilt is an amazing place to make new friends from all over the world. However, to be truthful, coming to the United States for the first time and staying far from home was so challenging for me that I felt sad the first few weeks. But then I got support from the super nice Mike (I am still happy to have him as my roommate,) Daniel (who listens to my rambles with so much attention), Chris (who brings me a lot of Vietnamese food), my professors, and especially Heather Jones from ISSS.
I don't know what awaits me in the future at Vandy, but I am still happily writing my own story of being a Commodore.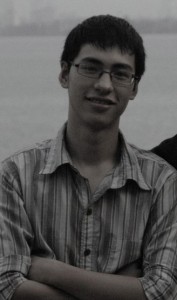 By: Binh Thai
School of Engineering, Class of 2015
Hanoi, Vietnam