FREE PINKBERRY
As a dear friend and hallmate of a talented artist named Rachel-Chloe, I was able to enjoy some delicious Pinkberry on Vanderbilt's tab just minutes ago. It was a perfect study break in my opinion :)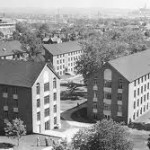 I currently live in Currey Hall, which is one of six building that make up Kissam Quadrangle. As you may know, Kissam Quad is being torn down the day after Commencement takes place in order to make way for two new college halls that should be ready for use by August 2014 (which is coincidentally righty after I graduate. I'm not bitter.) While it may be a little bittersweet to no longer have historical Kissam Quad as part of our campus, the college halls are going to offer a truly wonderful living-learning environment!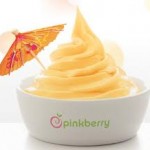 What was the purpose of that spiel, you may ask? Well, to commemorate the end of the Kissam Quad era, the Residential Office asked Kissam's residents to participate in a t-shirt design contest so that we could all have a memento from being Kissam's last residents. The artist's hall would be rewarded if his design was chosen. I have no artistic talent whatsoever–that is a known fact–but my girl Rachel-Chloe put together a design within days and soon found out that half of her design was chosen. Therefore, our entire hall reaped the benefits of her artistic genius! Enter the free Pinkberry :)
And now, as my bowl sits here empty and my organic chemistry notes stare at me, I realize that my study break is over. Back to the grind.