A Night at the Nashville Symphony
Vanderbilt is a bustling campus environment where there is always something to do. However, it is nice to get out of the "VanderBubble" and explore Nashville. Commonly referred to as the Music City, Nashville is a bustling area with a unique music scene. One of the many unforgettable musical experiences is the Nashville Symphony.
This past Thursday, I attended a Nashville Symphony concert at the Schermerhorn Symphony Center. The program featured well known classics such as Rhapsody on a Theme of Paganini by Sergei Rachmaninoff and Symphony in D minor by César Franck. Thursday was the opening night of the symphony's performance, so I got to see the group's first performance of this exciting program.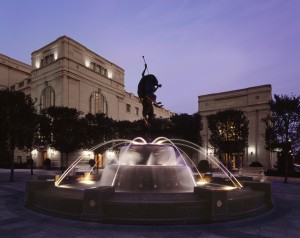 While going to different events outside of the VanderBubble can seem pricey, there are many great deals for college students. For example, the Nashville Symphony has a program called SoundCheck which is exclusively targeted toward college students. By completing an online registration form and providing proof that you are enrolled at a university, you can purchase Nashville Symphony tickets for only $10, a great deal compared to the original price range of $40-$100. Overall, it was a great and unique musical experience that is a must-see for anyone interested in orchestral music!