The Wonders of Skype
For those of you curious, you can stay involved on campus while you are abroad. Obviously, you cannot reach the same extent of involvement, and it greatly relies on your ability to deal with time differences, but it is very possible and rewarding!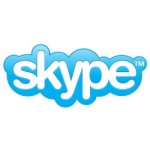 Guys. Technology has dramatically changed our world, and we all know that, as seen by the fact that you are reading a university's blog site. However, if you ever plan on studying abroad, don't even think twice, just download Skype, if you don't have it already. Skype has been my connection to those dearest to me while abroad. It's not just hearing someone's voice, but you can see their faces and reactions as well, and the best part of it, it's all free. So, major study abroad tip: download Skype.
Aside from using Skype to keep in touch with those nearest to me, I've also used it as a means of staying involved at Vandy. A few examples: going over the blog presentation I missed for this very blog, having an interview for ASB site leader (which also held over for ASB participant applications), and even Skyping with my adviser while trying to finalize my schedule for next semester! That's right. Vanderbilt professors want to try and make things easier for you, and if that means Skype, they will Skype you. (I even had a Skype meeting last year on campus whenever my professor and I could not manage to find the time to meet on campus! Use technology to your advantage. Especially when it's free.)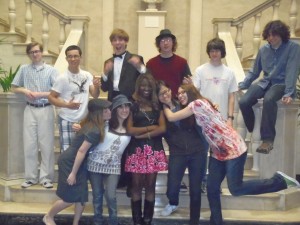 However, I'd have to say my latest campus-involvement-via-Skype-escapade was quite unique and rewarding! You see, a group of friends of mine live together in a Mayfield, and I'll be joining them next semester. A Mayfield house involves participating in a year-long project of any sort, whether volunteer or raising awareness, or really anything your group decides upon that gets accepted by the committee. Well, our project includes having seminars every once in a while on our topic, globalization, and we look at historical events and tie them in to the present to understand how history repeats itself. This past Friday, I stayed up and Skyped in to observe the first seminar of four. That's right! I actually watched a seminar at Vanderbilt while in Poland, despite the time difference and the distance! And yes, it was worth staying up, because the seminar went wonderfully!
Therefore, if you really want to remain involved on campus while abroad, or at least participate in some things, you can always ask if it's ok for your friend to bring in a computer in order to share the presentation or what-have-you on Skype. Again: take advantage of today's wonderful technology.