Hellooooo Blog World!
Hi y'all! I took the semester off of blogging…. I had way too much going on, as I have often admitted! So… as I sit at home, recuperating from the stress of finals, blogging, drinking hot chocolate and listening to Christmas music, I am going to share my reflections on the past semester with y'all. It was one of the best yet!
I took 5 classes this semester- HOD 1400- Talent Management, HOD 1800-Public Policy, Statistics (to fulfill a requirement for the Liberal Ed Core which is part of the Liberal Arts education in Peabody College– there is a similar curriculum for Arts and Science), and The American Presidency, taught by the amazing Professor Lewis, and Spanish for Business and Economics, which at first I was worried about, but which ended up being my favorite Spanish class I have ever taken!!
I live in the Kappa house, and I am the New Member chairman- I have spent the entire last semester planning and getting ready to welcome our new members in January!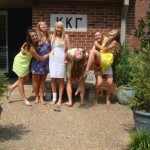 My role is to help them adjust to sorority life, and teach them everything there is to know about Kappa and help foster friendships that will last a lifetime. I can't wait! Bid Day is January 15!!
Here I am with the other 5 girls who live in the Kappa House! –>
Relay For Life on November 11, 2011 (11/11/11- cool huh?) went off without a hitch- we spent all of fall planning, and in the end it all paid off- we raised over $80,000 for the American Cancer Society!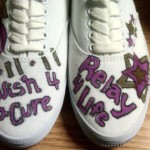 We all lit candles in cupcakes to make a wish at 11/11/11- one of the coolest things I have ever been a part of.
My sister is now a Freshman at Vanderbilt! She is absolutely loving it, and I know that my amazing experience had a lot to do with her applying! We have become even closer this semester, and I am so beyond lucky to have her on campus.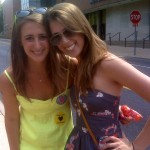 There are surprisingly a lot of siblings at Vanderbilt- something we pride ourselves on :)
This semester, a lot of my best friends were studying abroad, but I did not- I have way too much going on on campus, and I couldn't bear the thought of not being in Nashville for an entire semester!
I still have plenty of friends who did not study abroad, and together we went to Tuscaloosa, Alabama for the Vandy vs. Alabama football game over fall break, and I loved it- we goofed around and said "Roll 'Dores" instead of "Roll Tide"!
My friends and I dressed up as the First Thanksgiving for Halloween- I was a Native American, my other friends were Pilgrims, and one of my friends was the Turkey!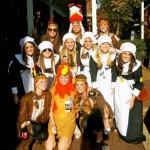 This semester was so much fun and absolutely flew by. I am looking so forward to heading back to Nashville in January!!
P.S. I promise to blog more in depth about each of these events, but for now these photographs will have to do!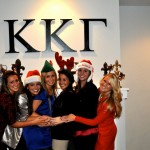 P.P.S. Happy Holidays from the Kappa House girls!! –>