Books and Books and Books!
This Monday, Vanderbilt opened its new bookstore, a Barnes & Noble / Vanderbilt Bookstore combo that had me wanting for months (especially since its construction meant Borders was closed since we got back for this semester). After waiting and waiting and pretending that Central Library's stacks were actually the shelves of Borders (rest in peace), B&N is finally here!
In my brief time spent at the store (I went four out of the five school days this week. Starbucks is back on the card!), I've already grown to love it! It has a lot of cafe space for working, which is all I had time to do until yesterday evening, and a much wider selection of books than that of the original Vandy bookstore. Downsides to B&N include spending way too much money because there are just so many books and I really can't help it.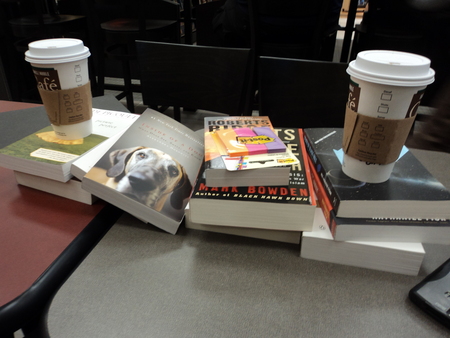 Really, the opening of the bookstore means nothing but good for everyone. The location of the old bookstore in Sarratt/Rand can finally be renovated into…something. It gives me and my friends an awesome new study location, and a Starbucks on the Commodore Card to replace the one so unjustly stolen from me at the SLC (why?). It gives me a bookstore to browse on the weekends (I party hard), and it gives Vanderbilt a highly-trafficked merchandise location.
This Friday at 8:30, the Melodores will be singing for the bookstore's Grand Opening. Hope to see you all there!