Predators, Concerts, and Majors. Oh my!
There are lots of things to catch up on! On Thursday evening, after my swarm of midterms were finally done, I went with my friend Rachel-Chloe to the opening game of the Nashville Predators vs. the Phoenix Coyotes at Bridgestone Arena, courtesy of A.I.Ch.E– the Chemical Engineering Society here at Vanderbilt!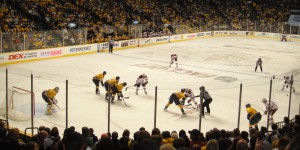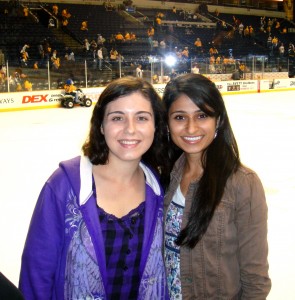 While the Preds suffered an unfortunate loss, the game was still a lot of fun to watch, and getting there and back to campus was effortless thanks to the new "Yellow" Vandy Van route from Branscomb (a residence hall in the heart of campus) to Broadway (a major street in downtown Nashville).
After the game, she and I and a few of our friends decided to walk around for a little bit because it was a perfect fall evening, and one of my friends remembered a live, free, outdoor concert he heard about in the Public Square called Live on the Green. It's a FREE, 6 week concert series that offers a fun way to hang out on beautiful fall nights and enjoy some music and good company. That's Music City for you!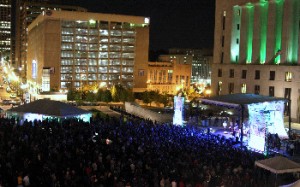 After spending a bit of time there, we decided to make our way back to the Vandy Van stop and head home.
After getting back, I finally decided to be a big girl and print out my "Major Declaration" form. Then, on Friday morning, I went to my Medicine, Health, and Society (MHS) professor Courtney Muse that morning after class, who just happens to be the Assistant Director of the MHS program, and walked over with her to her office to get two sheets of paper signed and be assigned as her newest advisee! Later that afternoon, I made my trek up the steps of Kirkland Hall–home to our University Administration–and handed in my form. That simple. And with that, you are officially reading the blog post of a Medicine, Health, and Society major!
I'm beyond excited to finally be declared, and just in time to choose classes for Spring Semester (wait, already?!?). Well, technically I still have 2 weeks to actually enroll in classes, but searching for classes becomes a little more fun now!