A Saturday at Bicentennial – The National Folk Festival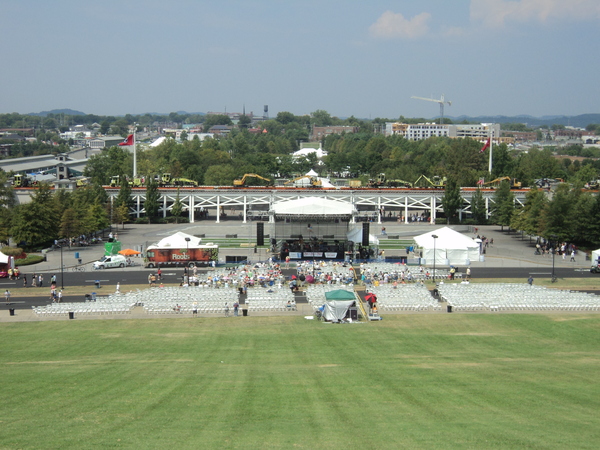 Laura's much more timely and informative article on the National Folk Festival!
One of the biggest attractions of Nashville for many college students is the thriving music scene. Hardly surprising in "Music City, USA." Country music, of course, is a big part of Nashville's musical culture. Unfortunately, I do not care for country music (understatement is key here), but the size of the city and the diversity of its venues ensures that I can still find live shows more to my liking. Last weekend, for instance, Nashville hosted the National Folk Festival, a FREE annual three-day long festival bringing in folk artists from around the world. After walking about a mile and a half in sweltering heat due to less-than-stellar instructions, my friends and I arrived at the top of Bicentennial Park (not Centennial Park) to the sounds of Cajun folk echoing up the grassy slope.  For the short time that we ended up staying at the festival (it was HOT), we saw the Cajun group, a Hawaiian duo, a Southern bluegrass group doing  a workshop/clinic, and an Irish group on the way out. Perhaps the greatest discovery of the day, however, was the farmer's market in Bicentennial Park – open EVERY DAY. Buying an excellent apple and being in shade with the sounds of folk music drifting through the breeze was the highlight of my weekend, and while I won't be able to attend a folk festival for another year, I will hopefully be returning to the farmer's market for some delicious, delicious produce throughout the rest of the year! (Apples -> Apple pie).