Speakers Committee
I love being involved. I think I have an actual problem, though, because I always get OVER involved. I just can't say no! Here's what I'm currently involved in: Team Mentorship Co-Chair of Relay For Life, New Member Chairman and and Standards Committee of Kappa Kappa Gamma, Tour Guide, Co-Editor of Inside 'Dores, Fundraising Chair of Invisible Children, and this past month, I also became a member of the Vanderbilt Programming Board's Speakers Committee.
I have been wanting to be a member of the Speakers Committee for a while now. VPB, or Vanderbilt Programming Board, is the board which brings in speakers and hosts events, such as Rites of Spring, and allows students to be involved in the running of the University. VPB's mission is to "sponsor, integrate, and provide social, cultural, educational, recreational, and multicultural activities at Vanderbilt University". VPB is comprised of the following student and faculty committees: Great Performances, Homecoming, Speakers Committee, Special Activities, The Music Group, The VenUe, and Vandy Fanatics.
I applied to be on Speakers Committee- Speakers hosts IMPACT Symposium, which one of my fellow bloggers wrote about, but more than that, Speakers has brought in many speakers such as Ingrid Betancourt and Christopher Buckley, both of whom I attended. I attend every speaker that I can, and I am soo excited to be involved in the planning of the Speakers for next year!!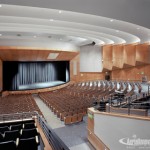 Want to learn more? Read this InsideVandy article about IMPACT Symposium last year!