RIP Kevin Putney – you will be missed
This past week, a Vanderbilt student by the name of Kevin Putney passed away.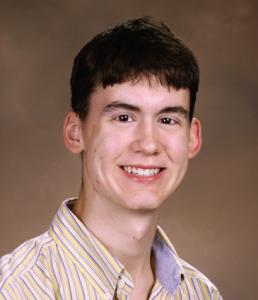 No official statement has been released about how he died.  I did not know Kevin, but I had friends who did.  These friends remember him fondly.  This past Friday, Vanderbilt held a service for him at Benton chapel:
"At 3:00pm on Friday, April 1, our community will gather at Benton Chapel to celebrate the life of Kevin Putney.  Kevin was a sophomore in the School of Engineering, majoring in computer science and mathematics.  He was an active member of Wilskills and enjoyed caving and canoeing.  Kevin will be sorely missed by his family and many friends.  Please join us as we share our memories of Kevin." – Dean Mark Bandas
I think events like this remind me of how short life is; it puts my day-to-day difficulties or concerns into perspective.
"Time goes by so fast, people go in and out of your life. You must never miss the opportunity to tell these people how much they mean to you." -Anonymous
Why do we as human beings forget that life is precious? Life shouldn't be wasted complaining about trivial things or criticizing others because we don't understand them.  Every day is a gift, and we should treat it like one.  We should wake up thanking God for another day.  We should say "I love you," "I treasure you," "I appreciate you" to the people we love.  We should try to bless others with our presence instead of being wrapped up in the details of our lives.  I'm not saying that we should not make our "to-do" lists and study for our tests, but that we should strive to be a source of encouragement to those around us.  While big kindness is great, it is the love in the little things that can make a big difference.
"Too often we underestimate the power of a touch, a smile, a kind word, a listening ear, an honest compliment, or the smallest act of caring, all of which have the potential to turn a life around." -Leo F. Buscaglia
For Kevin, his days on earth are over.  His legacy remains with the lives he touched.
On Facebook:
From Natthew Arunthamakun's status on March 29 (one of Kevin's friends) –
"'Praise be to the God and Father of our Lord Jesus Christ, the Father of compassion and the God of all comfort, who comforts us in all our troubles, so that we can comfort those in any trouble with the comfort we ourselves receive from God.'
† 2 Corinthians 1: 3-4
RIP Kevin. I will remember your smiling face and the times we ate breakfast and toss the frisbee around. I will miss you!"